Unbeatable Demolition Service Calgary
Our Mission is Demolition




Demolition is usually the first active step in beginning your project for a new and improved building or interior space.
We understand the importance of this first step as it impacts the rest of your project.
Budget, schedule, safety and cleanliness
are four critical elements that we aim to achieve on all our jobs.
House and Residential Demolition Contractors Calgary
Our skilled crews are trained and equipped to handle any size of project residential or commercial. With a loyal and dedicated team, we are available 24/7 in order to meet our client's needs and expectations. Strong management, with excellent work ethics enables us to complete jobs safely, on time and on budget. Our goal is to allow you to proceed to the next phase of your project as seamlessly as possible.
You can count on Krush Demolition to complete your demolition with a high level of professionalism and prompt service. We understand that clients are interested in cost-effective solutions and demand total satisfaction in any contract. Whether demolishing a barn or an entire commercial building, we provide the same consistent level of customer oriented professional service.
Our experience varies from working with general contractors, home owners, project managers, property managers, and developers.
For an Unbeatable Demolition Service in Calgary
Call or email for a free estimate with competitive pricing!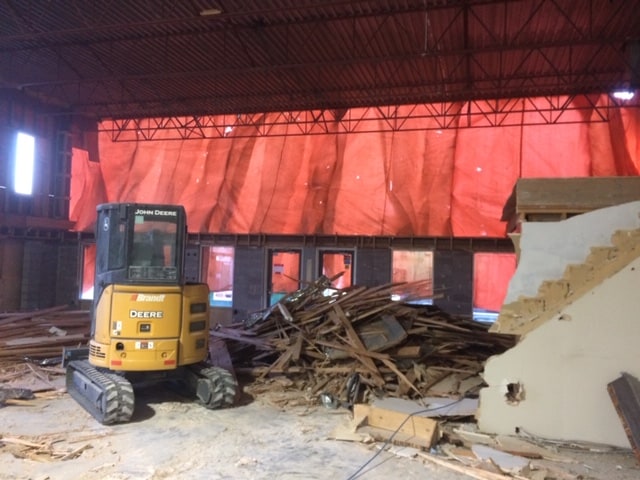 Interior Demolition
Any renovation or remodelling venture requires site preparation hence the role of demolition. This is a specialized job which is labour intensive and requires specialized skills and an understanding of building components and building engineering. This includes the removal of interior walls, floors, ceilings and other structures while maintaining the engineering integrity of those components necessary to the overall project.
Exterior Demolition
Exterior demolition typically involves the removal of siding, stucco, facade, chimneys, stone work, patios and windows. These jobs lead the way for a new and enhanced exterior of the property.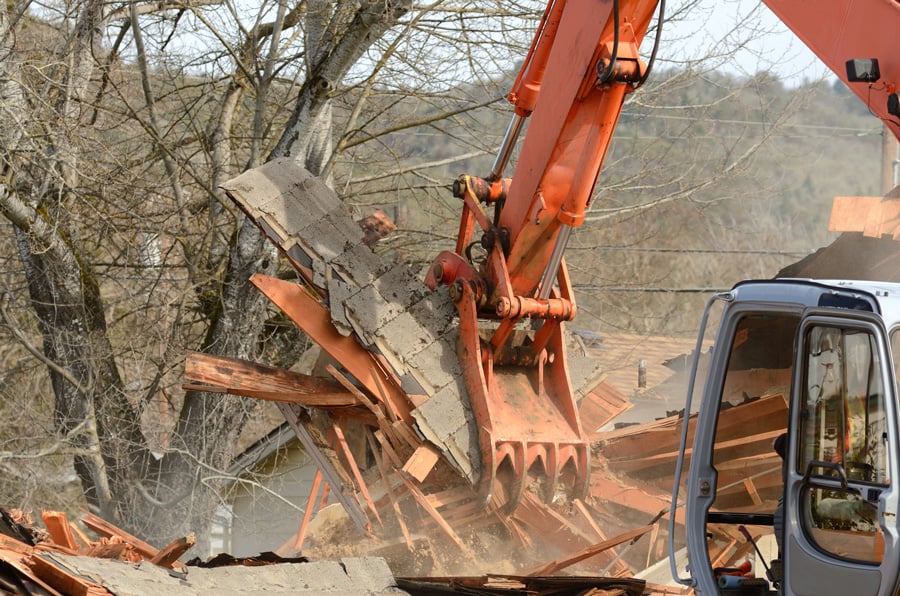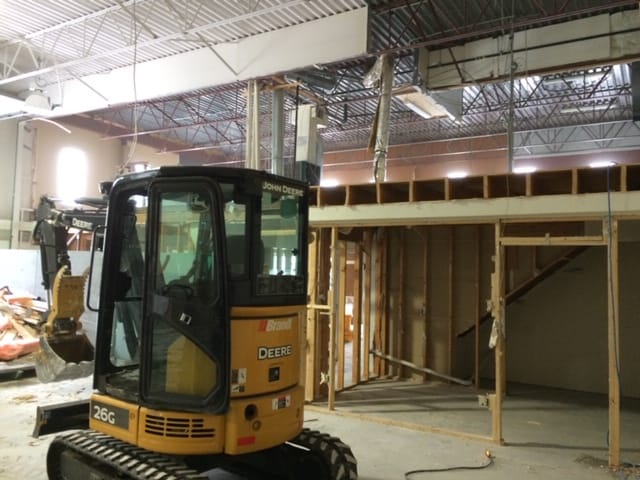 Selective Demolition
Not all jobs require a complete gut or tear-down of a home or office building. Selective demolition is the process of removing select items and materials. This can be as simple as removing one wall or the demolition of an attached garage. As with any demolition job we take on, listening, careful planning and flawless execution are involved to maximize safety and efficiency while achieving results that meet or exceed customer expectations.
At Krush Demolition, our team has worked on a number of different projects varying from malls, old folk homes, residential properties, office buildings and government buildings. We have the experience, knowledge and equipment that is necessary to complete your demolition job. We are insured, licensed and covered by the WCB.
Interior Design and House Building Services Calgary
Krush Demolition represents high-quality work and impeccable services. With years of experience, we have gained the expertise needed to complete demolition projects of all types and sizes. We have become the most preferred contractor for residential and commercial demolition projects because we have the skills and equipment to offer complete demolition services. Our team can handle your job from start to finish, as well as take care of clean-up and disposal. We are capable of performing the most challenging demolition tasks with ease and efficiency. Our goal is to establish a quality business relationship that can last. To achieve this goal, we make sure that the job is done perfectly and our client is satisfied with the result.
Whether you need residential or commercial demolition services, we know everything regarding regional regulations. Moreover, as a licensed demolition company, we also have working relationships with all Municipal, City, Region, and Provincial departments to ensure smooth completion of the job. When we handle any project, we take care of the legal requirements, as well as take all appropriate measures to protect the environment. Our demolition service includes site assessments, permits, project management or consulting, waste disposal, and other related services. We take pride in offering safe, environmentally preferred solutions to meet your project needs. At Krush Demolition, we take care of accurate estimation of project costs, efficient management of job site, meeting project deadlines, and setting high safety and environmental standards. Our demolition experts possess a wealth of knowledge and experience to complete a variety of demolition projects, which are delivered at competitive prices.
For a free estimate with competitive pricing
Get in Touch
Call:  403-828-4802
Email:  info@krushdemolitioninc.com